Reach into your closet – and not your pocket!
It's hard to believe that an estimated 600 million pairs of shoes go into America's landfills. The majority of these shoes can still be worn.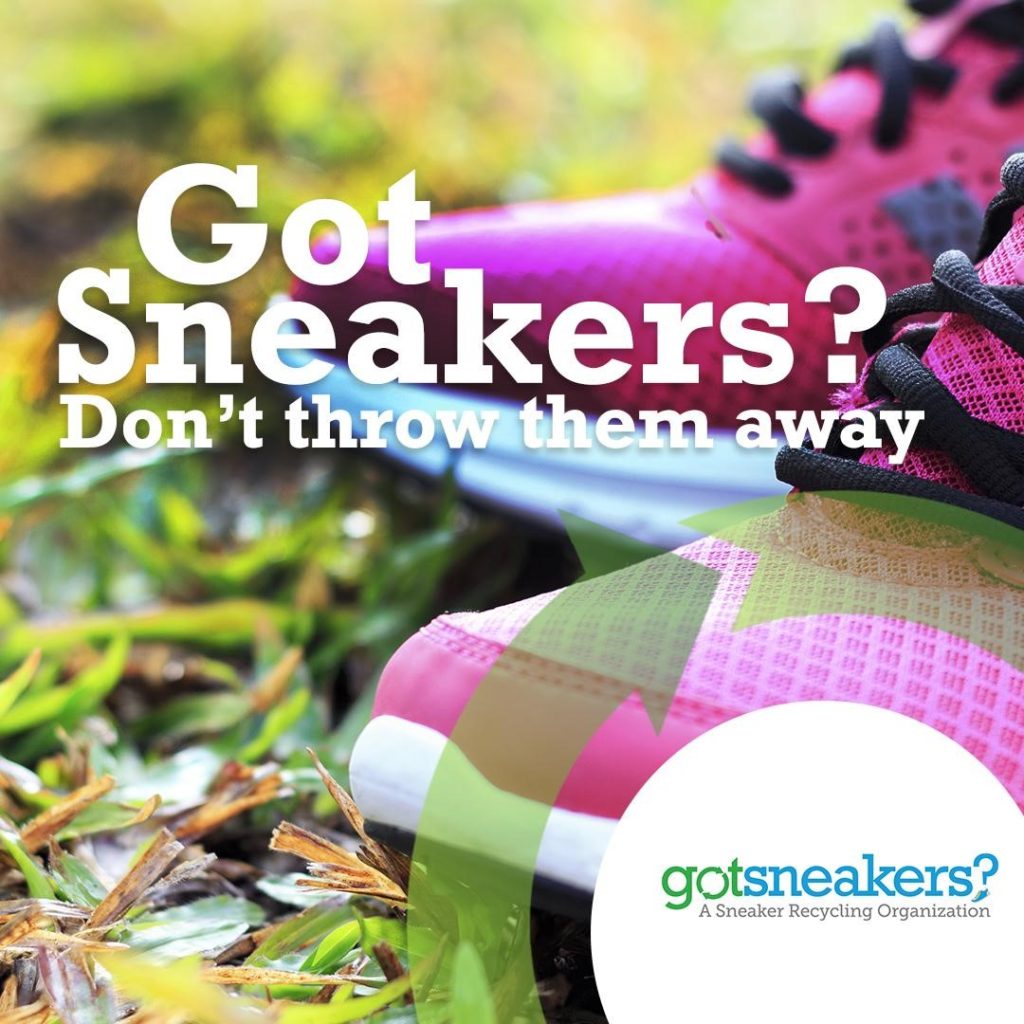 The sneakers that we collect will be kept out of landfills and will help others in developing countries start micro-businesses that will create a sustainable income for their families and at the same time, raise much needed funds for our cause.
Can you collect 15-20 pairs and help? With many people doing a small thing we can achieve great results. Remember, if you can't collect 15, then collect what you can! Every pair counts!
Acceptable used sneakers and cleats will fetch $1.00. Lightly used and New sneakers and cleats will fetch $3.00. Holes or ripped uppers, or flapping soles – don't bother. Sneakers and cleats need to still have some reasonable life. They are going to be further used by people in other countries.
The campaign is ongoing. Funds generated for GMCG through the sneaker drive will be applied to the Youth Water Literacy programs – hands on science in the watershed elementary, middle and high schools.  To learn more about GotSneakers visit their website at www.gotsneakers.com.
Gently worn, used, and new sneakers are all accepted and can be dropped in the GotSneakers donation barrel at GMCG headquarters, 236 Huntress Bridge Road in Effingham, Timberland Shoes at Settlers Green Outlets, or Bootleggers on Route 16 North Conway.