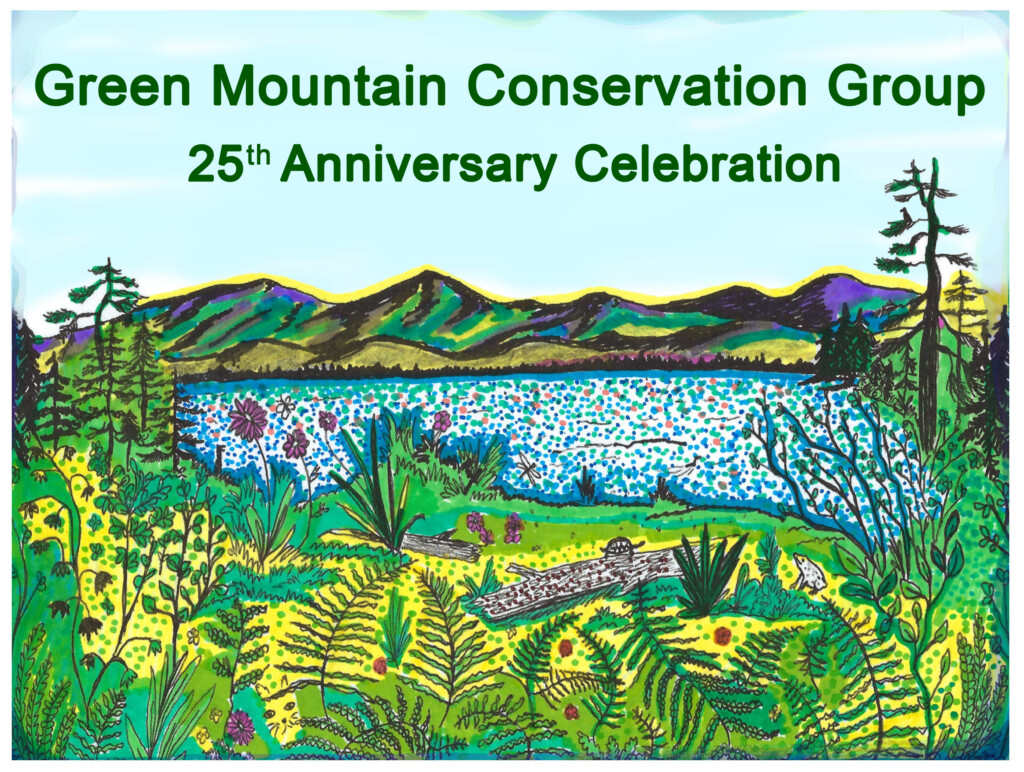 On Tuesday, August 16, 2022, GMCG celebrated its 25th Anniversary at The Preserve in Chocorua. Over 100 friends, neighbors, volunteers, donors and colleagues joined us for the festive occasion! It was a chance to reflect on two-and-half decades of research, education, advocacy and land conservation to protect the Ossipee Aquifer and all of the precious natural resources of our watershed. We extend special thanks to Mary Phelps and The Preserve for their generous gift of the perfect location for this event.
The program featured remarks from GMCG Board Chair Knute Ogren and Executive Director Matt Howe; recognition of our 2022 AmeriCorps members and all of volunteers; and special tributes to our 2022 Highwatch Award recipient Mark Longley, and our 25th Anniversary Exemplary Service Award recipients Tara Schroeder and Dave and Noreen Downs:
2022 Highwatch Award Presented to Mark Longley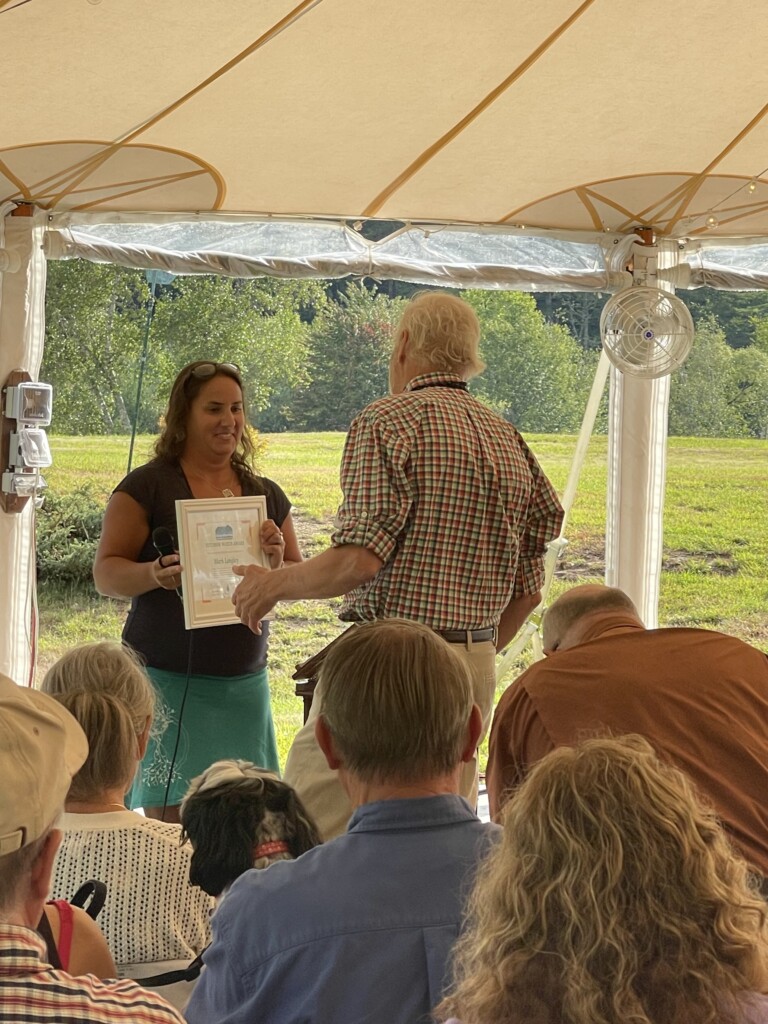 The 2022 High Watch Award for exemplary volunteer service is presented to Mark Longley for his commitment to groundwater monitoring and protection in the Town of Sandwich and across the Ossipee Watershed. Mark's tireless service and leadership with GMCG committees and the Board of Directors anchored and guided GMCG through a pivotal time of organizational development and growth.
25th Anniversary Exemplary Service Awards
Tara Schroeder, GMCG Education Coordinator
GMCG Education Coordinator Tara Schroeder of Tamworth is honored for her years of service to the organization, her skills as an educator and organizer, and her passion for natural resource protection. Tara has been instrumental in the passage of several municipal groundwater protection ordinances, as well as the design and implementation of GMCG's highly regarded environmental education curriculum.
Dave and Noreen Downs of Madison, NH
Noreen and Dave Downs of Madison are honored for their two decades of participation and leadership in nearly every facet of GMCG's work including land conservation, water research, fundraising, board leadership and the development of the organization's technological infrastructure. Their passion for watershed protection and their devotion to our mission has made GMCG stronger, smarter, and more prosperous!
Click here to read remarks from presenters and award recipients
Click here to see the event program