Mission Statement
The Green Mountain Conservation Group (GMCG) is a community-based, charitable organization dedicated to the protection and conservation of natural resources in the Ossipee Watershed in central Carroll County including the towns of Eaton, Effingham, Freedom, Madison, Ossipee, Sandwich, and Tamworth. Founded in 1997, GMCG is a networking and referral resource for area residents concerned about land use issues in their communities. It encourages individual and small group activism based on common sense and science based approaches to resolving problems.
Patricia & Charles H. Watts II Conservation Center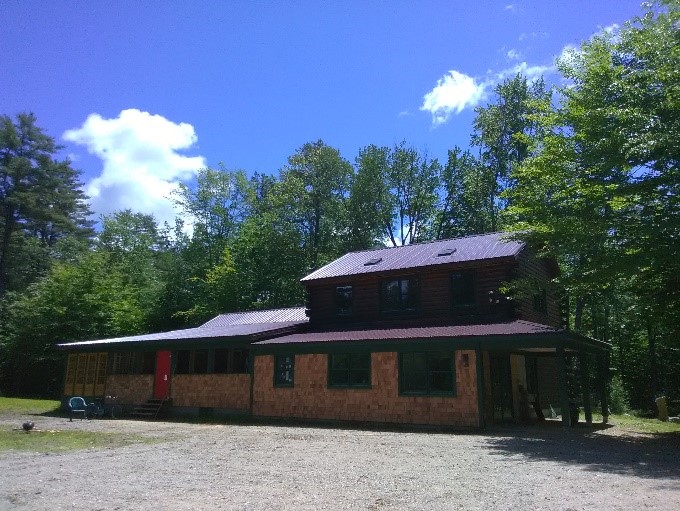 On Saturday July 21st, 2018 after 4 years of volunteer driven renovation, GMCG opened the doors to the Blue Heron House at Patricia & Charles H Watts II Conservation Center. Located directly on the Ossipee River in Effingham, NH the Blue Heron House includes the Lawrence B. and Jacqueline M. Leavitt Water Resource Center, the Jann Leeming & Arthur Little Community Room, Stan and Gladys Brown Natural Resource Library, class room and office space. The property surrounding the house features the Blue Heron Nature Trail looping through several riparian habitats including a vernal pool, wetland, and river bank. The trail is open to the public and features interpretive markers that indicate points of interest. The Blue Heron House and trail is located at 236 Huntress Bridge Road, Effingham, NH 03882.
Our Key Programs are R.E.A.L
Research -To gather background information and, where appropriate, scientific information, including sponsoring scientific research, to further GMCG's educational and advocacy efforts.
Education -To expose the general public to the critical natural resources in the Ossipee Watershed by involving various audiences in the following programs:
Monthly field trips, panel discussions, or slide presentations
Quarterly Newsletter (Watershed News)
Symposia on special issues
Annual Watershed Weekend
Youth science programs
To define the various audiences that programs are designed to reach and measure success of programs by how effectively they reached their intended audience: general public, voters, landowners, youth, and municipal officers.
Advocacy – To present objective information with the belief that informed citizens will make good judgments about our unique watershed resources.
Land Conservation – To promote voluntary land conservation for the protection of water resources, wildlife habitat, sustainable forestry and agriculture and quality of life.
Encourage individuals and small groups to take positive action for our resource protection and conservation, based on common-sense and non-confrontational approaches to resolving problems.