Protecting Natural Resources in the Ossipee Watershed Since 1997
GMCG Land Conservation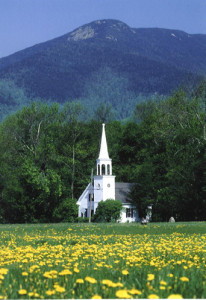 GMCG has conserved over 2000 acres of land in the Ossipee Watershed through conservation easements or fee ownership. These lands support local agriculture, wildlife, forestry, scenic vistas, and water resources.
History
In 2001, GMCG acquired its first fee owned land to protect the aquifer supplying both Freedom and Effingham. GMCG's first conservation easement came in 2002, when it protected 405 acres including Mt. Katherine in Wonalancet. Since then it has added an average of 156 acres per year under protection through conservation easements and another 22 acres per year in fee owned lands. GMCG has also supported other groups in the area in their efforts to conserve land.
Fee Ownership
Collaborative Projects
Note: Click on property name for more details.