The Blue Heron House
at the Patricia & Charles H. Watts II Conservation Center
236 Huntress Bridge Road, Effingham, NH 03882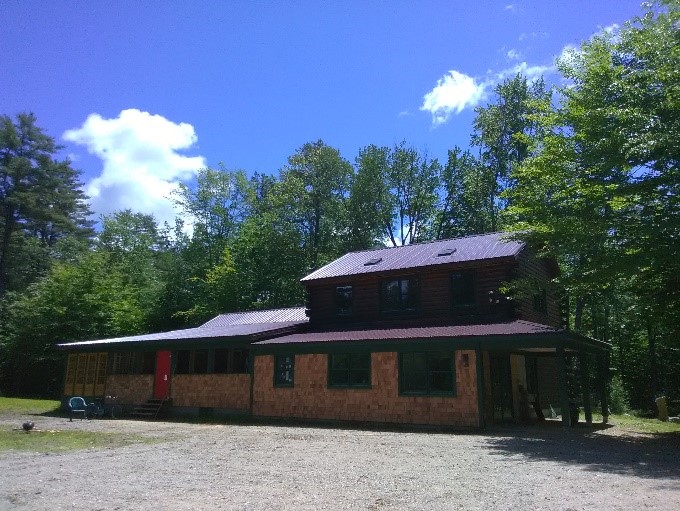 The land and public trail at the conservation center is open to the public year round. Business hours at the office are 9 a.m. to 2 p.m. Monday through Thursday.
On Saturday July 21, 2018 after 4 years of volunteer driven renovation, GMCG opened the doors to the Blue Heron House at Patricia & Charles H Watts II Conservation Center. Located directly on the Ossipee River in Effingham, NH, the Blue Heron House includes the Lawrence B. and Jacqueline M. Leavitt Water Resource Center, the Jann Leeming & Arthur Little Community Room, Stan and Gladys Brown Natural Resource Library, class room, and office space. The property surrounding the house features the Blue Heron Nature Trail looping through several riparian habitats including a vernal pool, wetland, and river bank. The public is encouraged to come on in to the Blue Heron House to say hello to the staff and learn about membership and volunteer opportunities.
Nature based educational workshops & events for families, adults, and small children take place year round at the center. Please visit our events page to see what coming up next!
The Blue Heron Trail is an easy ~0.25 mile walk that loops through various riparian habits including a vernal pool, wetland, creek, and river bank, and features interpretive markers that indicate points of interest. The trail head and information kiosk is located in the main parking lot.