The Blue Heron Trail and Artemis Trail
The Patricia and Charles H. Watts II Conservation Center features two easy walking trails great for people of all ages. The Blue Heron Trail begins at a welcome kiosk located at 236 Huntress Bridge Rd. in Effingham. The Artemis Trail begins at an intersection branching off the Blue Heron Trail on the south side of the vernal pool (see map below).
Both trails feature interpretive guide books that are available at a welcome kiosk located at the parking lot.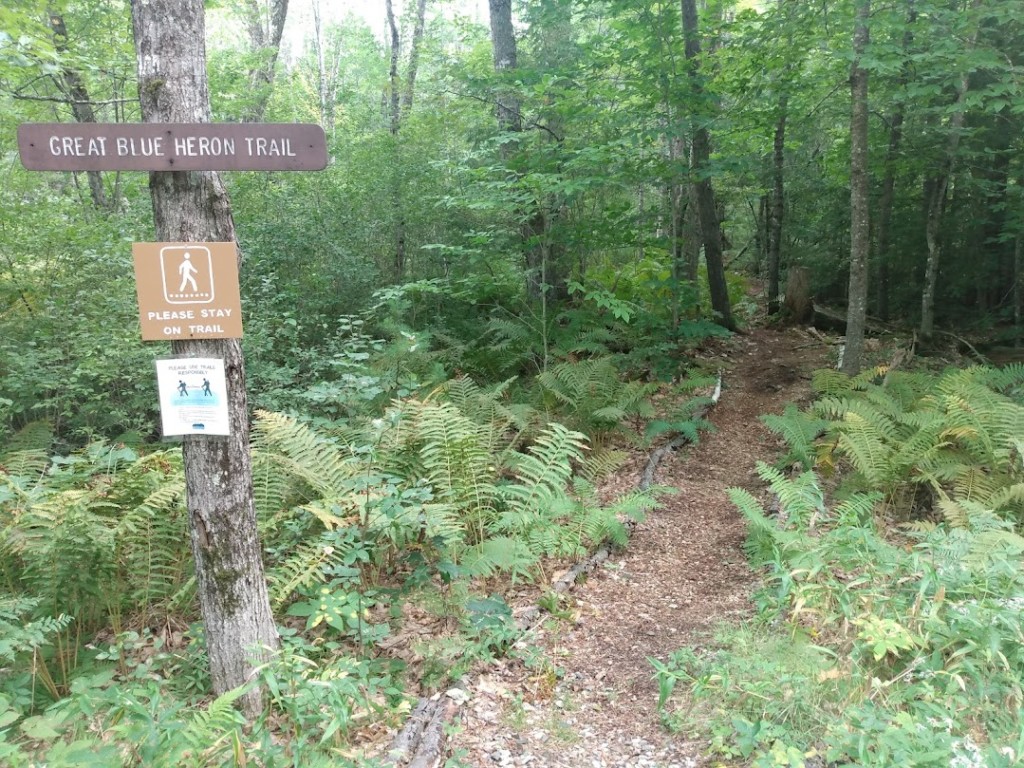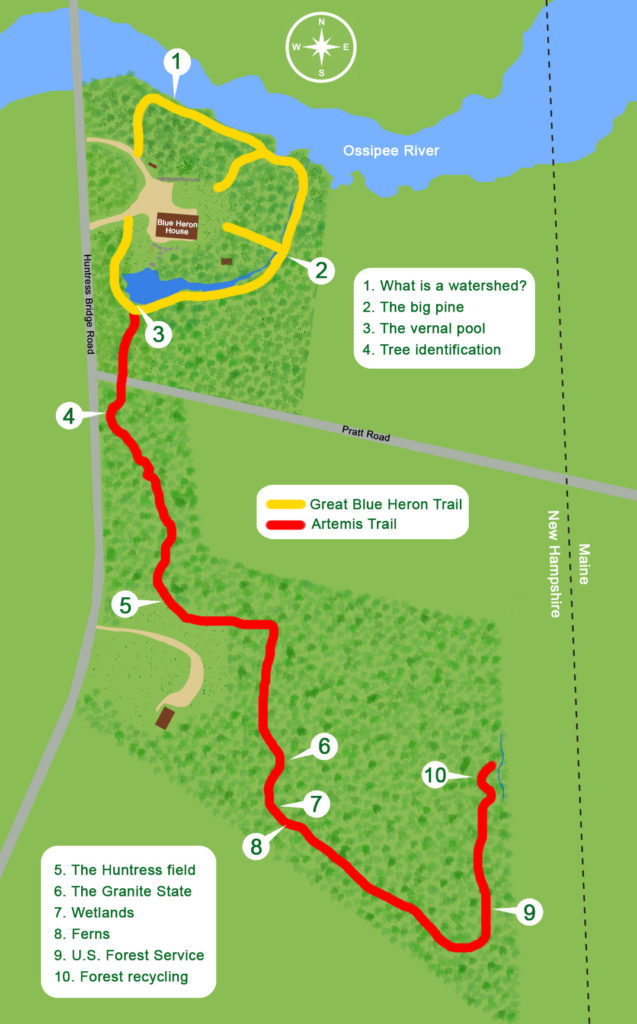 GMCG Natural Area Trail
The GMCG Natural Area entrance is located on Green Mountain Road just 0.1 miles South of the Route 25 intersection. Look for the wooden steps directly off the East side road shoulder.
The GMCG Natural Trail is 0.8 miles in total including a small loop at the far end and two out and back off-shoots to views of the Hodgeden Brook wetland area. The trail is well marked in red blazes. Parking is on the road shoulder. Please be careful exiting and entering your vehicle.