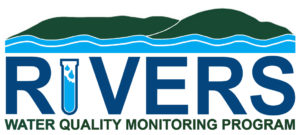 Local volunteers help monitor numerous river sites from April through October for our flagship research program – the Regional Interstate Volunteers for the Ecosystems and Rivers of Saco (RIVERS) water quality monitoring program. A select number of additional sites are monitored monthly through the winter by GMCG staff and volunteers. GMCG's downstream partner, the Saco River Corridor Commission (SRCC), monitors additional sites in the Saco watershed seasonally. Overall, the RIVERS program encompasses one watershed shared between two states and 26 towns, monitoring the water health of the entire Saco watershed from the mountains to the ocean.
The program began in 2001 with the completion of the Natural Resource Inventory mapping project, and was developed with project partners NH DES, SRCC, Chocorua Lake Association, and UNH as well as the six Watershed towns of Effingham, Freedom, Ossipee, Madison, Sandwich and Tamworth.

RIVERS volunteers are trained in data collection methods to comply with a state and EPA Quality Assurance Project Plan at the beginning of the season and collect data on conductivity, dissolved oxygen, temperature, and pH bi-weekly, and turbidity, total phosphorus, nitrogen, dissolved organic carbon, and anion and cation data monthly from assigned tributaries.
With this long-term dataset, we are able to establish a baseline of water quality as well as assess trends within the watershed. These data are invaluable for understanding temporal trends and how changes in development and land use influence local water quality. We provide this information to schools and towns for research, educational, and planning purposes and data are included in state government reports and scientific papers.
2022 Annual Town Water Quality Reports:
Town of Eaton Water Quality Report
Town of Freedom Water Quality Report
Town of Madison Water Quality Report
Town of Ossipee Water Quality Report
Town of Sandwich Water Quality Report
Town of Tamworth Water Quality Report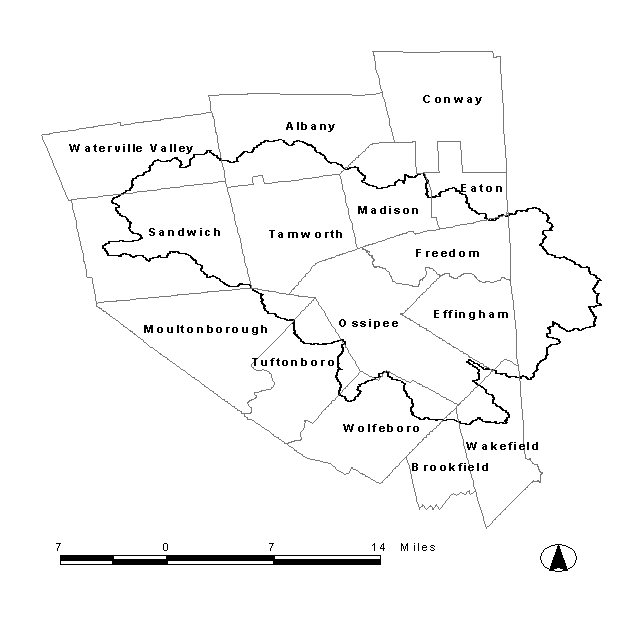 To learn more about the RIVERS program, including why you should volunteer, enjoy this informational video.