The mission of the OAAC is to raise public awareness and assist communities with regional aquifer protection.
The objectives of the OAAC are:
To work in an advisory capacity with local municipalities, agencies, boards, and commissions within our watershed.
To educate the public and to assist in awareness about the Ossipee Aquifer.
To review, gather data and communicate any potential impact on Ossipee aquifer from development.
The most recent OAAC meeting took place Wednesday, September 29, 2021.
OAAC Agenda September 29, 2021 5-6pm:
5:00-5:05pm Agenda, Intros – Tara
5:05-5:20pm Moosewood Ecological Presentation – Jeff Littleton, Principal Ecologist, Moosewood Ecological LLC. (Natural Resource Inventories; Hydrological & Ecological Analyses; Watershed Management Plans; other services available)
5:20-5:35pm Source Water Protection Plan for Ossipee – Emily Vulgamore, Granite State Rural Water Association (Source Water Protection Plan for Carroll County Complex in Ossipee, NH)5:35-5:45pm OAAC's Past, Present & Future -Tara (OAAC mission, objectives, history, past and present projects, upcoming programs, ideas around renaming and restructuring)
5:45-6:00pm Q&A, Discussion (opportunity to ask questions of presenters, share information about upcoming hearings, workshops and programs related to drinking water protection, and share any concerns from around the Ossipee Watershed)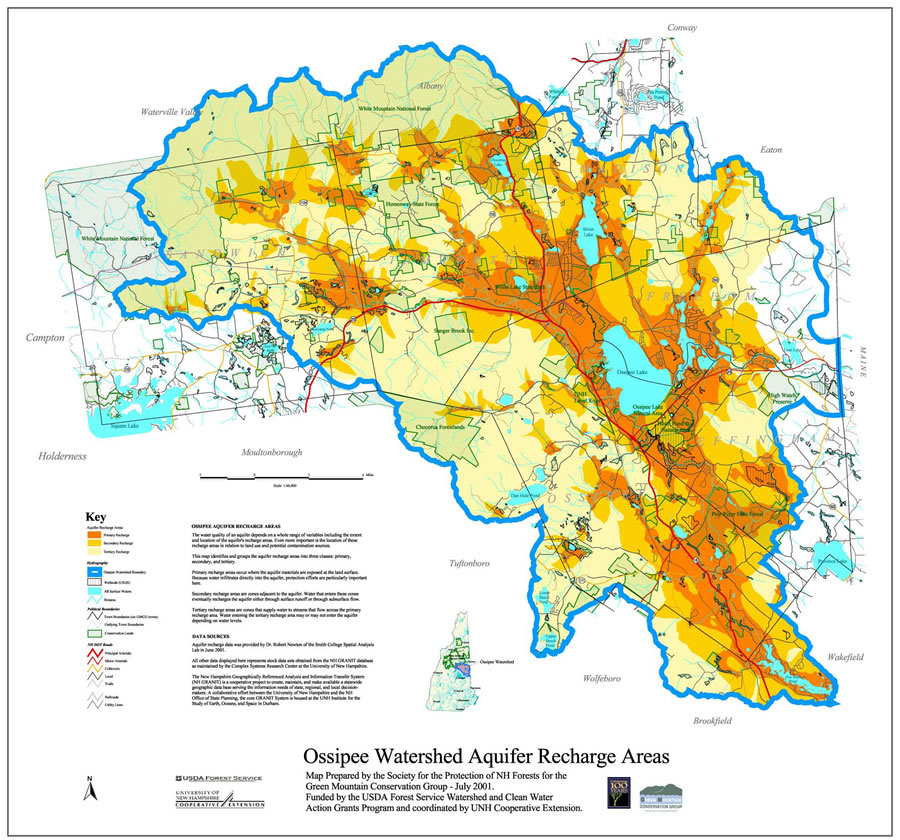 OACC meeting September 30, 2020
OACC meeting May 27, 2020
Download the full meeting notes here.