Welcome Educators!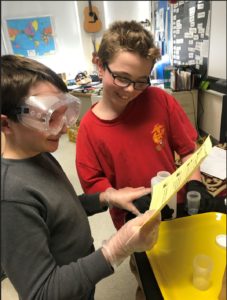 Are you interested in your students taking a hands-on approach to learning about their local watershed? Do you want them to practice and expand their 21st Century skills such as critical thinking, problem solving, creativity, collaboration, communication, and media literacy? Green Mountain Conservation Group's Water Literacy Guide will do just that!
Students will take an approach to learning science that encompasses discovery and problem solving to explore and learn about their local watershed. They will learn about watershed health and water quality. All of this correlates to Next Generation Science Standards.
As part of their discovery process, students will explore a research question, conduct investigations, collect evidence, use the evidence to describe their findings, and communicate their findings to an audience. Additionally, students will learn and practice important cartographic skills such as reading and recognizing map components, spatial and geographical awareness, and conveying science through technology.