Meena LLC. Gas Station Proposal in Effingham's Groundwater Protection District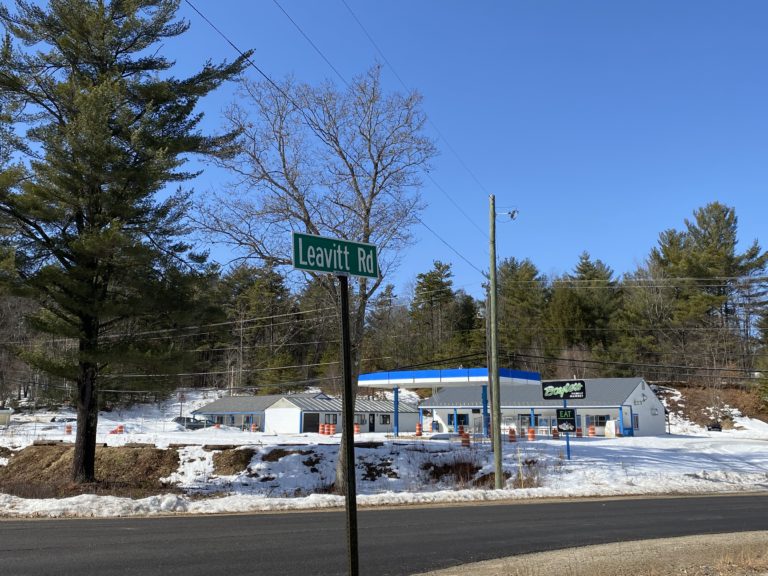 The issue: In 2021, Meena LLC, represented by Mark & Jacob McConkey, requested a variance from the Effingham Zoning Board from Article 22, Section 2207(A)(8) to allow the owners to operate a gas station in the groundwater protection district. The property is listed as Tax Map 401-5. These water resource districts are intended to protect both current and future ground and surface water resources by preventing contamination.
More Information:
Effingham's Groundwater Ordinance was adopted in 2011. It specifically prohibits gas stations within the groundwater protection district. The proposed site is within that district, and is in one of the most vulnerable areas over the Ossipee Aquifer (Effingham's Groundwater Protection District is shown in purple in the map).
Residents and businesses in Effingham, Freedom, Ossipee, Madison, Sandwich, Tamworth and many other towns in New Hampshire and Maine obtain their drinking water from the Ossipee Aquifer, the largest stratified drift aquifer in the state. Stratified drift aquifers lie within sand and gravel deposits, making them more vulnerable to contamination due to their extremely permeable soils.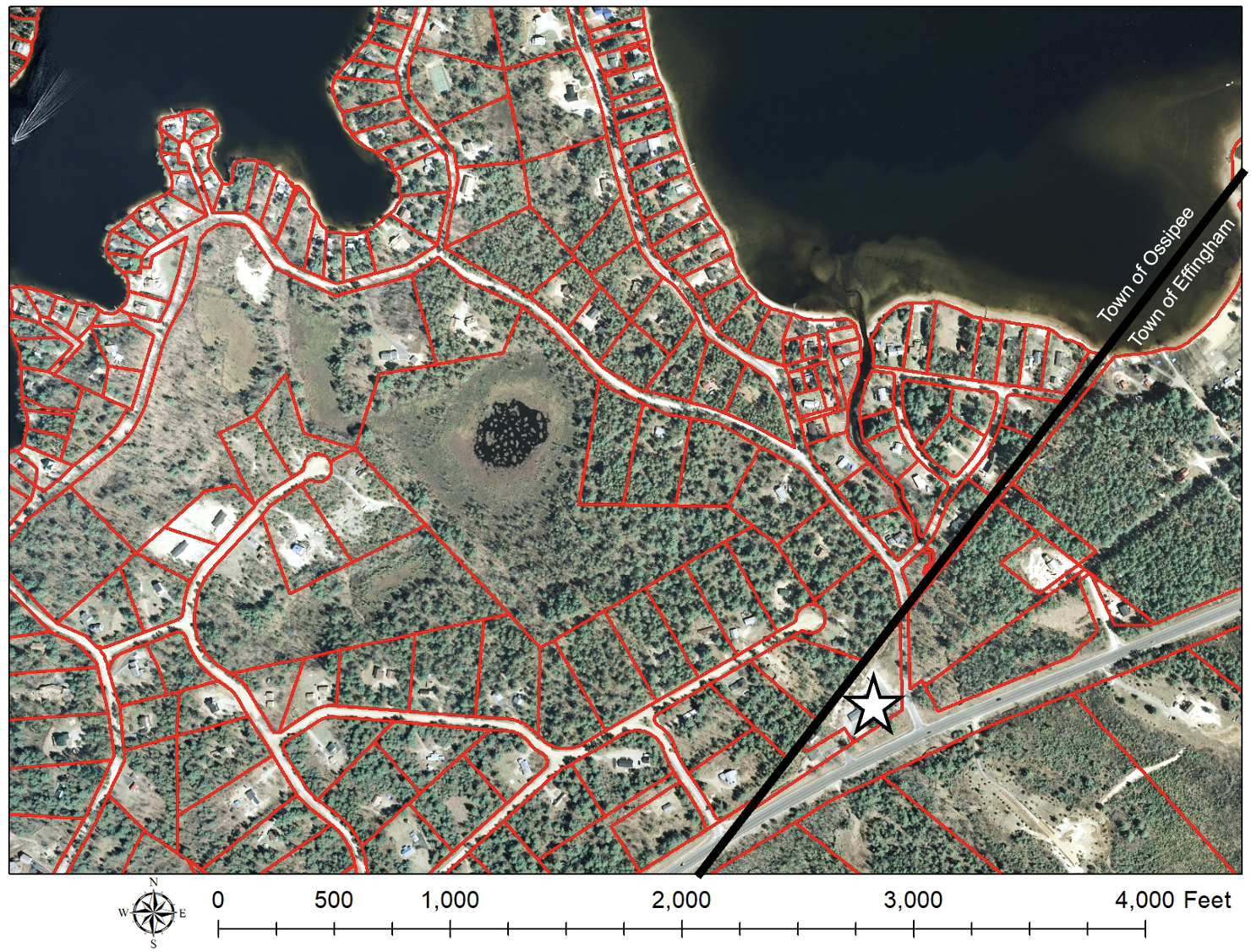 State officials continue to recommend that municipalities prohibit gas stations as a "high risk use" in sensitive drinking water areas, despite improvements in technology, as spills and accidents at gas pump islands are a routine source of contamination that can result in groundwater contamination, according to NH Department of Environmental Services.
Most immediately in harm's way are the approximately 20 households that are within 1,000 feet of the site and rely on well water. In fact, when the original Boyle's Market tanks were removed, the final DES report states (pp. 1-2) that the soil sample from beneath the dispenser line contained the potential carcinogen naphthalene in a quantity four times higher than considered safe. Additional petroleum-related compounds found at the site included toluene, ethylbenzene, xylenes and several alkylbenzenes.
GMCG, Ossipee Lake Alliance and two abutters took the Effingham Zoning Board of Adjustment to court over the ZBA's granting of a variance for the station, which the groups say could harm drinking water in surrounding towns.
This proposal is considered a Development of Regional Impact by the Effingham Planning Board since it is "a development that has potential regional impact due to the proximity of the proposed operation to groundwater in the aquifer", granting the following towns in NH and Maine abutter status for testimony: Ossipee, Freedom, Madison, Eaton, Tamworth, Sandwich, Wakefield, Porter and Parsonsfield.
The decision to allow a prohibited use in a groundwater protection district in Effingham could negatively impact the 108 other communities in New Hampshire that have adopted local groundwater/aquifer protection zoning ordinances. Effingham's decision could open the door for other town zoning boards to grant similar exemptions, thereby weakening scores of groundwater ordinances across New Hampshire that citizens have approved in order to protect their drinking water resources.