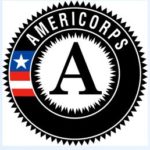 GMCG is seeking two full-year (42.5 weeks) AmeriCorps members for the 2018-2019 season beginning on November 1, 2018.
GMCG AmeriCorps members will have two roles:
Water Quality Resources Assistant – to serve closely with GMCG's Water Quality Coordinator on water quality monitoring and research projects which will include assisting with over site of winter water quality  sampling, recruitment and training of volunteers, and expansion of water research programs at GMCG.  CLICK HERE for more details.
Outreach and Education Assistant  – to serve primarily with GMCG's Education and Outreach Coordinators on educational programs and outreach throughout the Ossipee Watershed which will include assisting with the Youth Water Literacy programs, designing/promoting water and resource conservation programs and working with the staff and Board to explore initiative to better promote GMCG's mission. CLICK HERE for more details.
For inquiries, please call the GMCG office at 603-539-1859.
Additional AmeriCorps opportunities thru the Lakes Region Conservation Corps – CLICK HERE