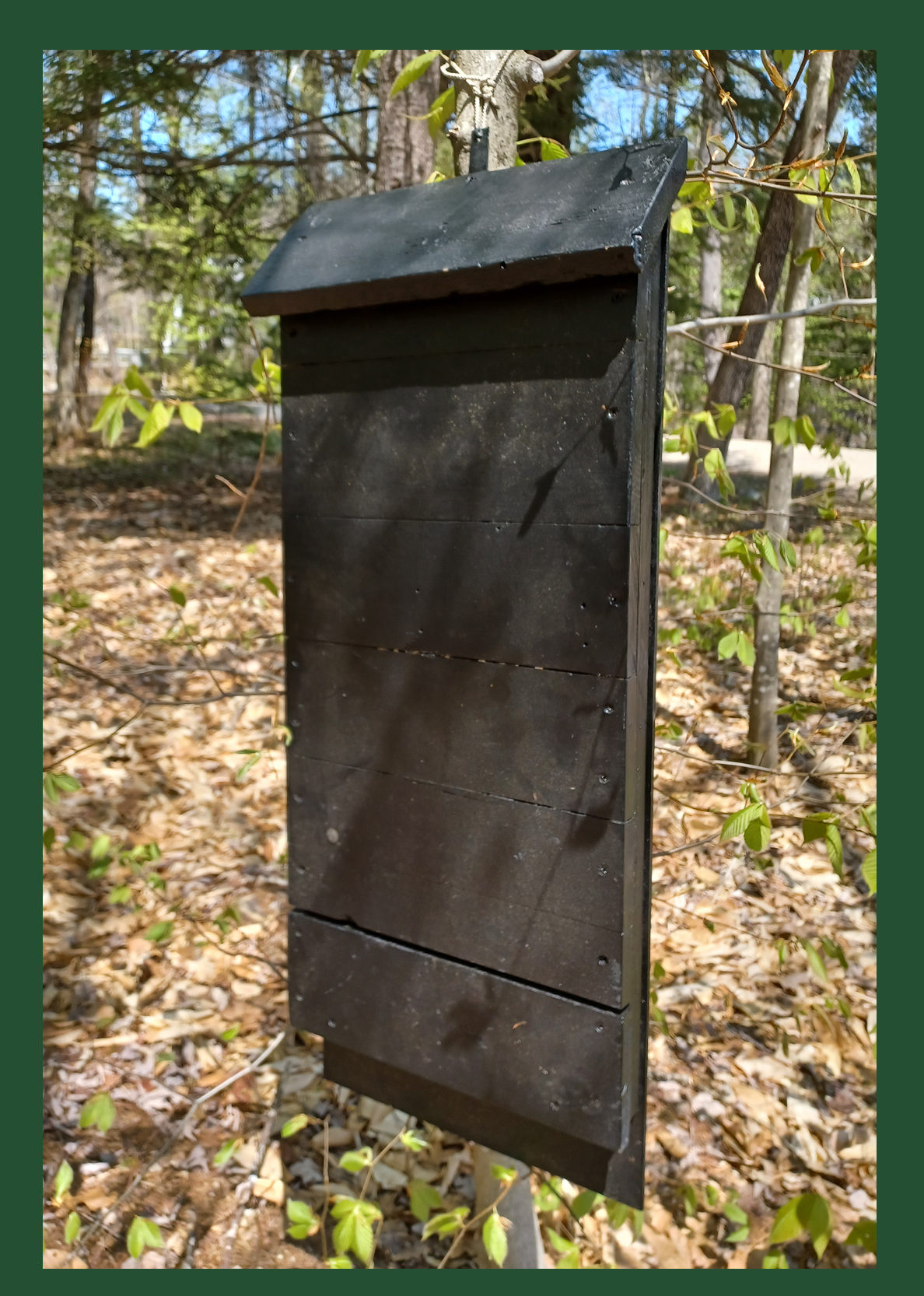 Bat House Building Workshop
June 17, 2022 @ 3:00 pm

-

5:00 pm
Family Bat House Building Workshop
Friday, June 17 from 3:00 to 5:00 p.m.
Join GMCG for a short, basic presentation on NH bats and bat conservation followed by a bat house building workshop. The bat house kit includes materials for a large four chamber bat house. The cost for making a bat house is $65/family, with a limited number of Effingham families' houses available at no cost thanks to the generous support of the Effingham Conservation Commission. GMCG staff, AmeriCorps members and volunteers will assist families in putting the bat houses together during the workshop, in addition to learning how and where to hang the houses. FMI and to see the bat house design, visit www.gmcg.org. Please pre-register by emailing education@gmcg.org by June 3 as there are a limited number of spaces available.
Bats are an important part of a functioning ecosystem. Making a bat-friendly place in your backyard supports the ecologically essential role bats have in the environment, including pest-control, pollination and seed dispersal. Plus, their nightly displays of aerial acrobatics are fascinating to observe. Setting up a bat house near your home is a great way to get involved in protecting bats. Plus, it provides you with the opportunity to observe bats' fascinating behavior. See below for information on purchasing or building your own bat house. (from Bat Conservation International, www.batcon.org)
Learn more about bat house design: https://www.batcon.org/wp-content/uploads/2020/09/4-Chamber-Nursery-House-Plans.pdf