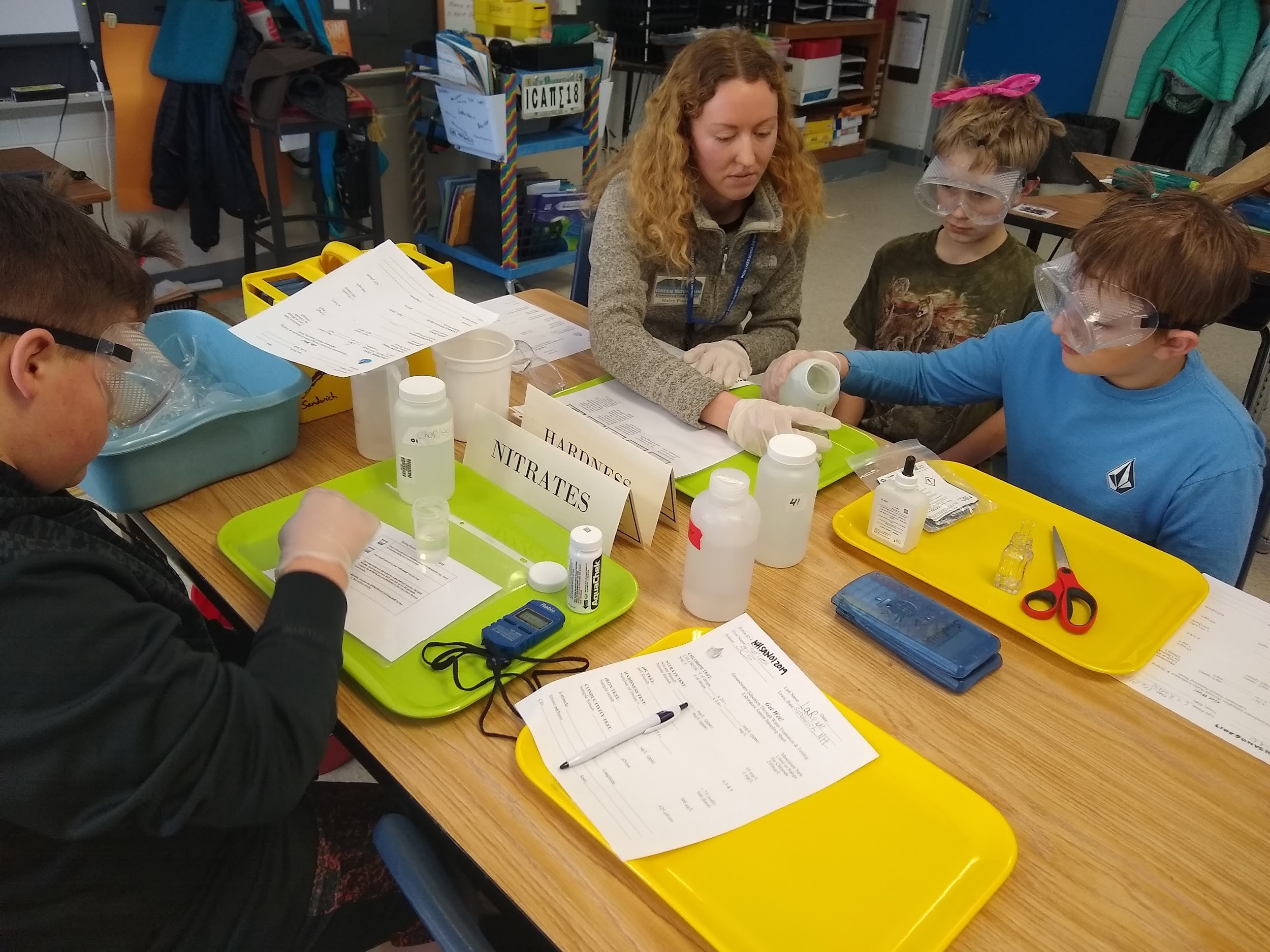 GET WET! Drinking Water Program at the Bearcamp Center for Sustainability in Tamworth
January 19 @ 4:00 pm

-

5:30 pm
Thursday, January 19 from 4 p.m. to 5:30 p.m. GET WET! Drinking Water Program at the Bearcamp Center for Sustainability in Tamworth
This event will feature the Groundwater Education Through Water Evaluation and Testing program with Green Mountain Conservation Group staff, AmeriCorps members and volunteers. Participants will be able to test their well water for seven different parameters, learn about common water quality issues, local water resources, groundwater research, and how to test well water for other contaminants of concern. There will be a station for testing samples for microplastics where participants can learn all about GMCG's microplastics research. This program is made possible by support from The Tamworth Foundation.
Participants should bring a water sample from home to the event. Follow these instructions for taking your water sample. Please use a GLASS jar that can hold 8-12 oz to avoid plastic contamination. Step 1) Remove aerators from faucet; Step 2) Run COLD water for 10 minutes; Step 3) Fill bottle to the TOP & cap tight; Step 4) BRING TO BEARCAMP CENTER BY 4pm
Please pre-register for the program by contacting education@gmcg.org. This program is free and open to the public, including children and families. Participants may conduct their own water tests with guidance from GMCG, or have their samples tested for them.
The Bearcamp Center for Sustainability is located 1164 Bunker Hill Road, South Tamworth, NH 03883