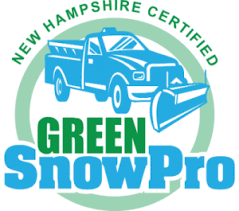 Thursday & Friday, October 7 & 8 UNH Technology Transfer Center "Green SnowPro Training" – Virtual.
GMCG is pleased to bring the UNHT2 program to the Ossipee Watershed as it supports our efforts to reduce the impacts of road salt on water resources. Winter operations, especially the use of salt, are a large portion of parking lot and roadway maintenance in NH. This workshop will address the environmental impacts of salt and why it is important to be conscious of these effects. Participants will learn how to prepare for winter to cleaning up after a storm, all while minimizing salt use. Liability management through developing customer-specific winter maintenance policies will be discussed, as well as the other economic benefits of becoming certified. Full certification course of 2.5 hours each day, free for municipalities, $150 private/contractors. Registration and details at: https://t2.unh.edu. This workshop is a Green SnowPro Salt Applicator Eligible Training.
While the state of New Hampshire does not have authority to certify municipal salt applicators per the current statute wording (see Statute 489–Salt Applicator Certification Option C:1 Definitions) where as "Commercial applicator" means any individual who applies or supervises others who apply salt, but shall not include municipal or state employees. Although NH is unable to issue certificates to municipal employees at this time, the NH Department of Environmental Services (DES) is working on new legislation that would incorporate a voluntary program to include municipal employees. Meanwhile, Green SnowPro classes do qualify for Roads Scholar hours with UNH T2. Municipalities are encouraged to actively participate in training opportunities such as Green SnowPro through UNH T2, in order to employ best management practices in snow and ice management in their communities.