Get your One Aquifer lawn sign!
While supplies last, GMCG is giving out One Aquifer lawn signs to those who live in the Ossipee Watershed and Sacopee valley of Maine.
We encourage you to post your lawn sign in a publicly visible location on your own property or on another property with permission and register the sign's location.
Pick up a sign at GMCG's Blue Heron House located at 236 Huntress Bridge Road in Effingham weekdays from 9 to 3 p.m.
Please call ahead to make sure we know you are coming as we get busy out in the filed in spring and summer.
Call (603) 539-1859 and tell us you want a lawn sign!
We also have a second pick-up location in the town of Chocorua off rt. 16  if that is more convenient for you. Email Tara Schroder at education@gmcg.org to get a lawn sign in Chocorua.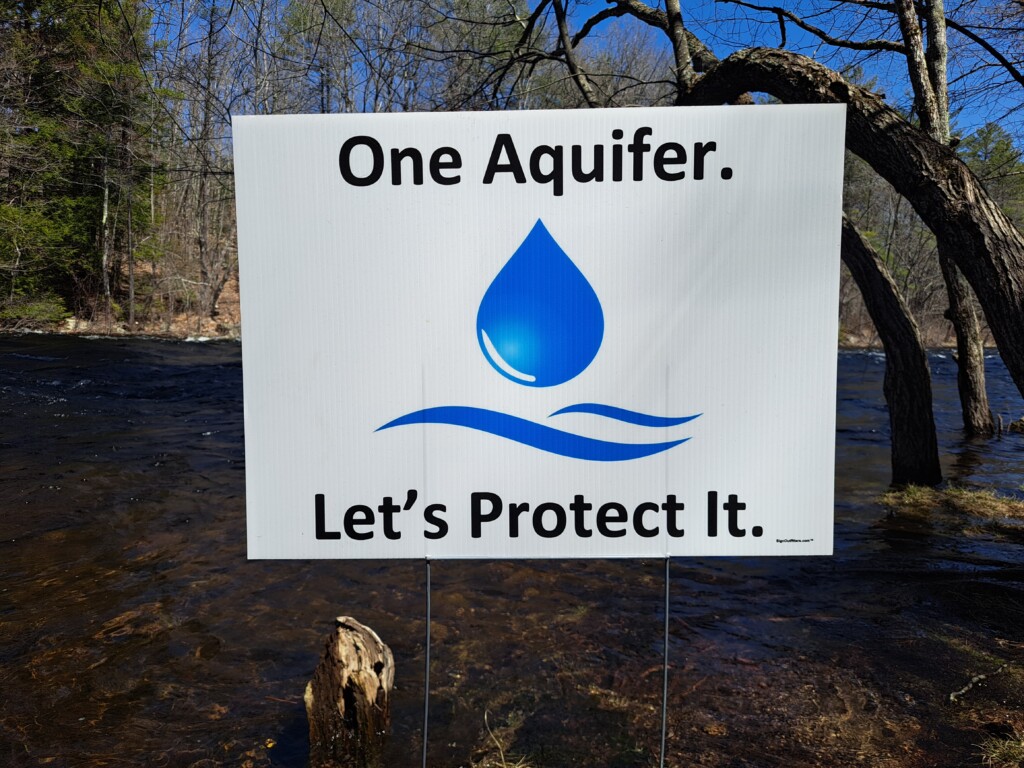 One Aquifer lawn sign location registration
Hello! Thank you for helping to bring GMCG's One Aquifer initiative into the spotlight by placing a lawn sign either on your private property or other location with land owner permission.
GMCG is collecting information on where EACH lawn sign is placed to create a real time map of where the signs are being displayed across the watershed. Our goal is to get the sings in as many visible and effective locations as possible.
Please complete
THIS FORM
to help GMCG create the One Aquifer lawn sign map. Thank you!