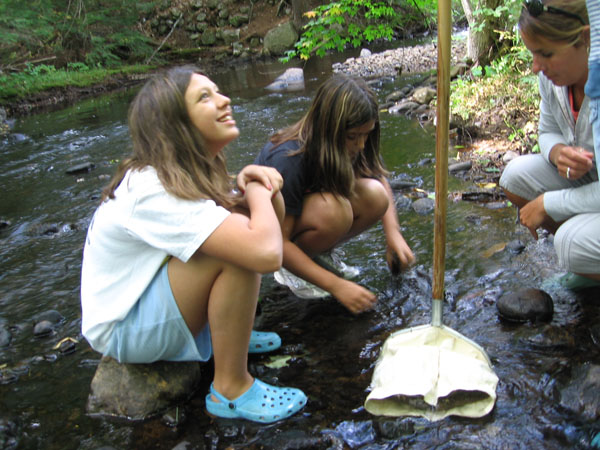 Citizen Science Experiment: Field Day on the Swift River (Day 1)
June 22, 2022 @ 1:00 pm

-

3:00 pm
Citizen Science Experiment: Field Day on the Swift River
Children and their families will spend the afternoon on the Swift River in Conway on June 22nd with Green Mountain Conservation Group and Conway Public Library staff collecting water sample information. Following protocols from the NH Department of Environment Services, participants will act as citizen scientists collecting macroinvertebrate samples and water quality data using field meters and other equipment. Observational stream assessments, including measuring stream width and recording flow and erosion information, will also be conducted. Participants will return to the Conway Public Library on June 29th to analyze their water samples for microplastic contaminants using a microscope.
DAY 1 – Citizen Science Experiment: Field Day on Swift River
June 22nd, 1:00-3:00pm – meet behind Kennett Middle School, with a short walk to the Swift River
DAY 2 – Citizen Science Experiment: Observing VBAP & Microplastic Results
June 29th 1:00-2:00pm – meet at the Conway Public Library to complete Volunteer Biological Assessment Program
Registration Required
Please e-mail jbeavers@conwaypubliclibrary.org or call (603)447-5552 for more information or to register.
Funding for this NH State Library Summer Learning Grant is provided by the Saul O. Sidore Memorial Foundation in memory of Rebecca Lee Spitz