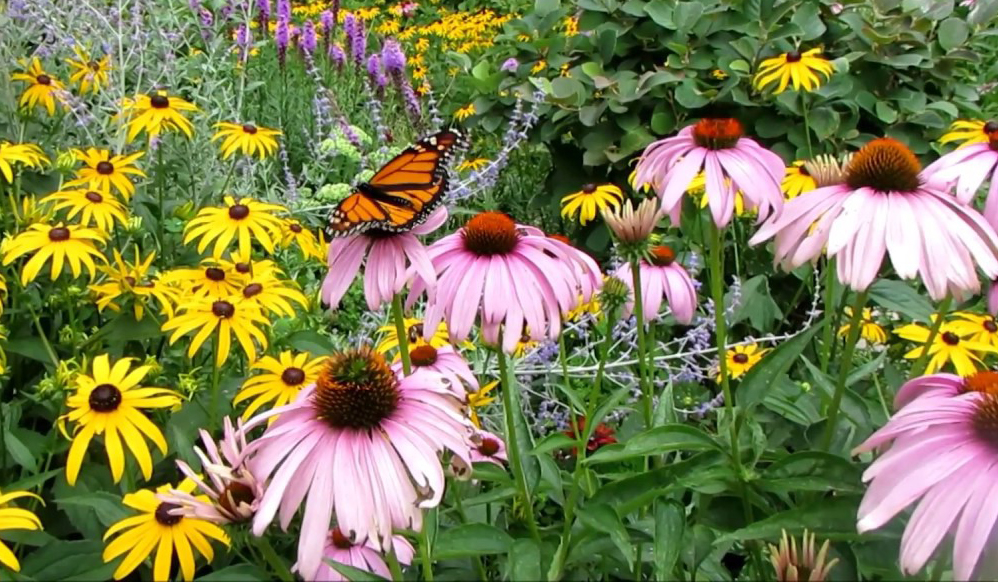 Creating Habitat for Native Pollinators.
June 28 @ 10:00 am

-

12:00 pm
Wednesday, June 28 from 10 a.m. to 12 p.m. at the Blue Heron House
236 Huntress Bridge Rd. Effingham
How can you help make your property more appealing and beneficial to native pollinators?Pollinators are vital to our food system, and with research showing significant declines in native species, we can all help native pollinators by considering their habitat needs as we landscape our properties. Even small areas can provide important food sources and nesting sites for pollinators like native bees, butterflies, moths and other insects, as well as birds and bats. Experts Wendy Scribner, Natural Resources Field Specialist with UNH Cooperative Extension, Debra Marnich, Stewardship Director of Chocorua Lake Conservancy, and Catherine Dufault, District Manager of Carroll County Conservation District, will explore the importance of native pollinators, share first-hand research experience and examples of how to create habitat for native pollinators. This program will be held at Green Mountain Conservation Group's Blue Heron house located at 236 Huntress Bridge Road in Effingham, where participants can see an example of a pollinator garden, bee hotel and pollinator field. This program is free and open to the public. Pre-register by emailing education@gmcg.org as space is limited.