About the Ossipee Aquifer
If you live in the Ossipee Watershed region (a sub watershed of the Saco River Watershed), chances are your drinking water comes from the Ossipee River Basin Aquifer. The Ossipee Aquifer is the largest stratified drift aquifer in the State of New Hampshire. Stratified drift aquifers lie within sand and gravel deposits laid down by meltwater rivers that drained the continental glaciers while they were retreating from this area approximately 15,000 years ago. Because they consist mainly of sand and gravel, they are more vulnerable to contamination due to their extremely permeable soils. The high transmissivity of water in aquifer recharge areas means that potential contamination sources in one town can impact groundwater quality in another town, as water knows no boundaries.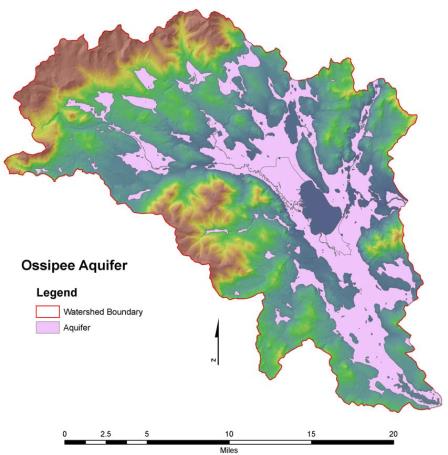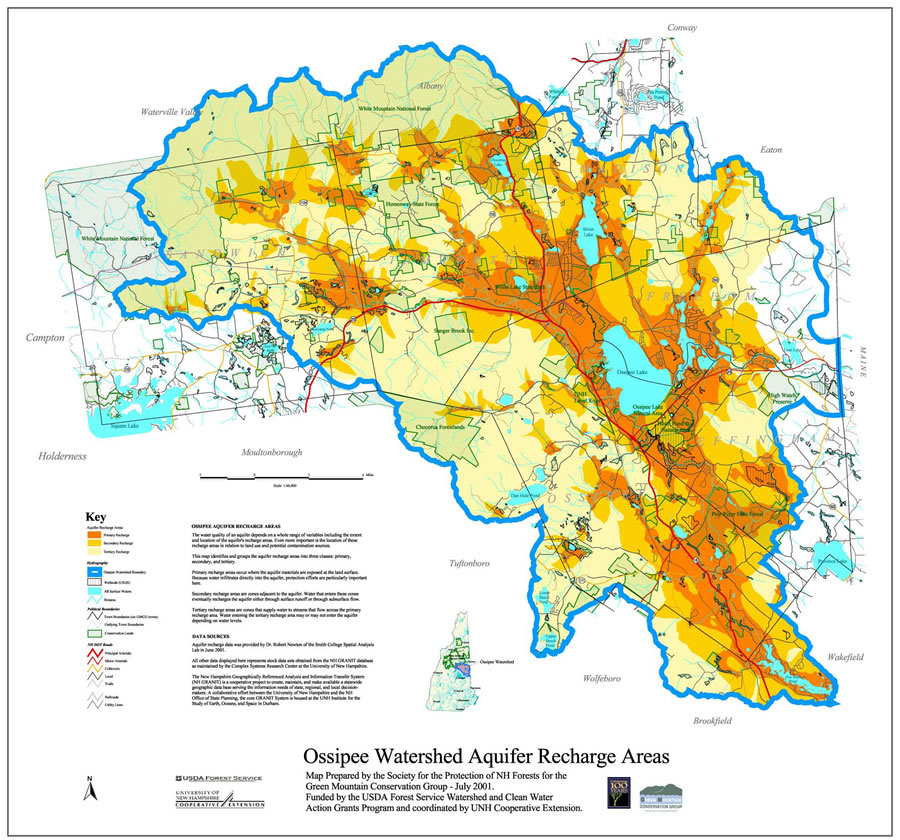 Stratified Drift Aquifers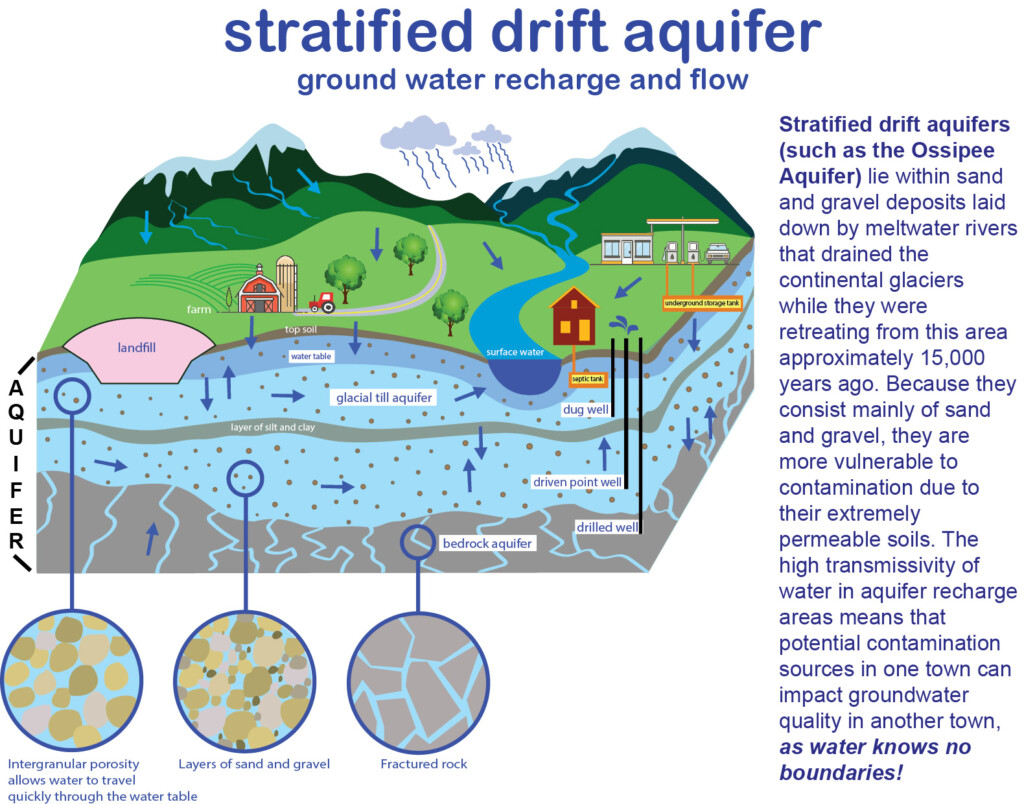 Ossipee Aquifer Protection
How do we protect this essential resource into the future? The answer lies in education and cooperation. There must be cooperation between the state, multiple towns, local organizations and all people living in the area.  GMCG has developed the Ossipee Aquifer Protection Committee (OAPC) for the continued protection of the Ossipee aquifer. Since 2021 the OAPC has been working to uphold the town of Effingham's Ground Water Protection Ordinance in relation to a proposed gas station over the aquifer.
GMCG has partnered with Dr. Robert Newton from Smith College to research groundwater within the Ossipee Aquifer. In his presentations, Dr. Newton introduces audiences to the Barnes Aquifer Protection Advisory Committee (BAPAC) that serves to protect the Barnes Aquifer, a large stratified drift aquifer located in the Connecticut River Valley in western Massachusetts.  This demonstrates a real life example of  how an advisory committee made up of representatives from multiple cities and towns that draw water from the aquifer can work together to effectively protect the quantity and quality of aquifer water for future generations. To learn more, view the slide presentations below.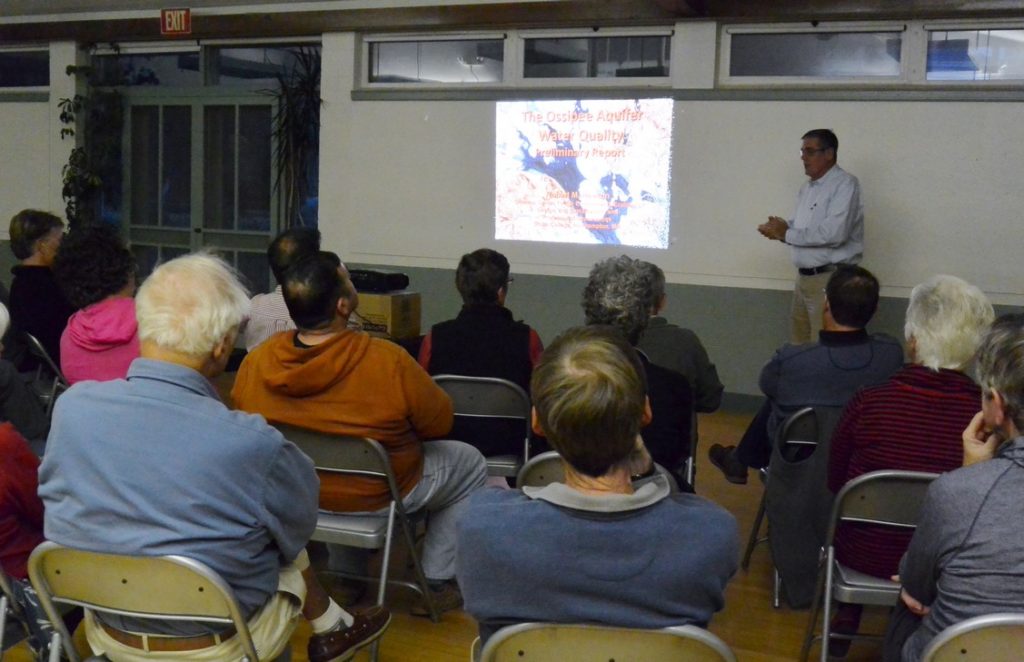 The Ossipee Aquifer: A Story of Water is a project of Chocorua Lake Conservancy, Cook Memorial Library, Green Mountain Conservation Group, and Yeoman's Fund for the Arts.  The project brings awareness to the importance of protecting the aquifer for future generations.